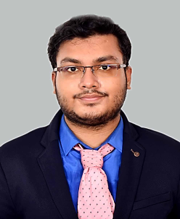 - Abhisek Sahoo MSDSM Batch-I
When my life was in disarray, IIT Indore and IIM Indore offered me a roadmap to my profession and a platform to explore myself and discover answers to many unsolved issues through MS Data Science and Management program. It taught me that progress entails not just the development of the individual, but also the evolution of the 'us' as a whole. We are honored to be linked with two of the top universities of Technology and Management, who place equal emphasis on both business and social development sectors, and so collaborate with the slogan "Giving back to humanity." With persistent and disciplined efforts, it hopes to establish itself as a distinguished institute of excellence striving to alter the lives of many people in the future days. A rigorous curriculum, case studies, assignments, and tight deadlines have taught me to be an all-rounder, among other things, and have really aided my profession.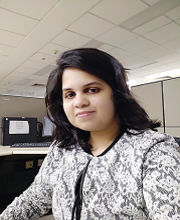 - Prajna Paramita Dash MSDSM Batch-I
The course is very useful for anyone interested in pursuing a master's degree in data science, especially for working professionals who can gain a very good understanding of data science and management while also pursuing their master's degree with a job profile that they will not get from any other program.
- Shubham Saxena MSDSM Batch-I
In this data-driven world, I was looking for a substantial course. Then, I came across the magnificent opportunity of the M.S in Data Science and Management program, offered by IIM Indore and IIT Indore. This is one of the unique kinds of Master's programs that I was looking forward to, giving my professional career an upward thrust. The curriculum has been ingeniously designed, considering the market trend. I am delighted to have the faculties of both the premier institutes of India. Our batch includes freshers, mid-level, and senior-level colleagues with diverse backgrounds, which helps in building a collaborative learning environment. With the diversity in the first batch, I am confident that our batch will set milestones in this VUCA world.